Birgit Olzem, a 48-year-old creative powerhouse, balances her roles as a mother of five, a proud grandmother of two, and a dedicated web and surface designer. Living in the picturesque rural area of Vulkaneifel, Germany, Birgit has passionately pursued her career as a self-taught designer, crafting unique and meaningful patterns that resonate with people across the globe.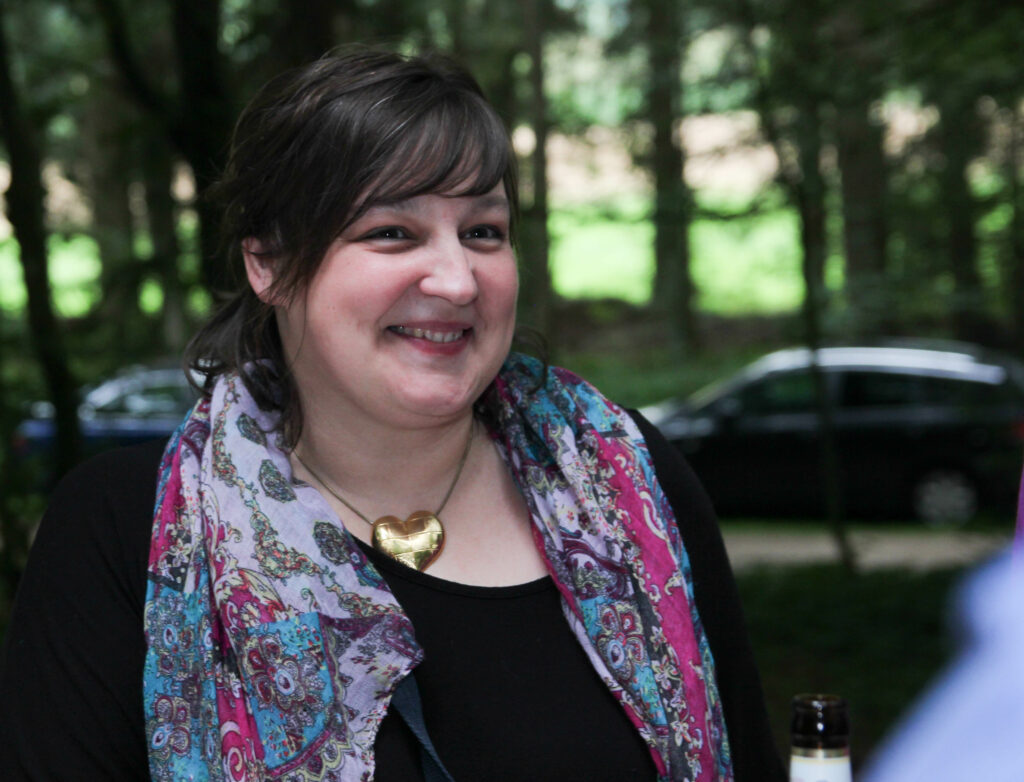 In 2009, she became a self-published author with her self-help book "Ich bin ICH und kein anderer!", which provided valuable insights and guidance for others facing life's challenges. As a WordPress trainer and generalist expert, Birgit has spent years sharing her knowledge and expertise with others in the digital realm.
Despite facing chronic health issues such as Hashimoto's, ME/CFS, Fibromyalgia, Lipedemia and hip arthrosis, which led to total hip replacements on both hips at the age of 47, Birgit has remained resilient and optimistic. Her undiagnosed ADHD and CPTSD have not hindered her from developing quick problem-solving skills, and she has always maintained a positive outlook on life.
Birgit's personal experiences with mental and physical health challenges have fueled her passion for raising awareness and support for others in similar situations. Through her art, she strives to create a sense of belonging, understanding, and empathy for those who navigate these often-misunderstood conditions.
With her keen eye for detail and her innate ability to capture the essence of her subjects, Birgit Olzem's portfolio showcases her dedication to creating designs that touch hearts and inspire change. Her unwavering optimism and resilience shine through in every piece she creates, making her work a true testament to the power of art to heal, uplift, and connect us all.